Fall Trade Shows in NY That Could Benefit You
September 12, 2019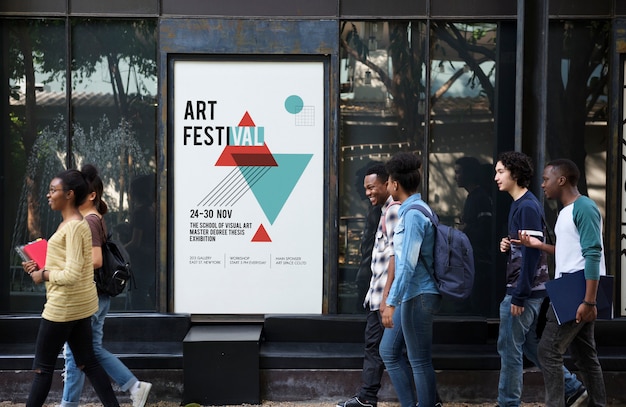 If you're planning on being in New York this fall, there are plenty of trade shows that might be right up your alley to check out! Some are more industry and career-focused, some are hobby and interest focused, and some are perfect for opening up new opportunities. Check out our list below to see if any of these upcoming trade shows could benefit you!
BuildingEnergy NYC| Sept 26 | Convene at Old Slip Conference Center, NY
This conference presented by Northeast Sustainable Energy Association is a comprehensive, forward-thinking event that will leave you feeling electrified. Attendees can expect to learn about energy initiatives in the NY region from high-quality speakers along with plenty of opportunities to network. If you're in the field of high-performance building and design, energy efficiency, or renewable energy, this event will bring you closer to hundreds of like professionals to learn from.
IPS 2019-The Mental Health Services Conference | Oct 3-6 | Sheraton NY Times Square Hotel, NYC
If you're a psychiatrist at any level, allied mental health care clinician in a community-based setting, social worker, nurse, peer counselor, psychologist, behavioral health administrators or primary care provider, this event will give you the chance to learn up-to-date information on the latest research and new clinical innovations from the nations leading experts. If you've been seeking resources to help you identify, address and advocate about mental health disparities in diverse populations or are looking to network with others who are community-focused, this will be a great event for you to attend!
New York Comic Con | Oct 3-6 | Jacob K. Javits Center, NYC
At this event, you can join over 250,000 other people who love all things comics and pop culture related. This is the East Coast's largest pop culture convention, giving you permission to be yourself surrounded by like-minded people. Experience award-winning comic artists, anime creators, your favorite TV and film stars and treat yourself to exclusive gear and unique artwork.
American Public Transportation Association - APTA TRANSform Conference | Oct. 13-16 | Marriot Marquis
Looking to dive deeper into the public transportation industry? APTA TRANSform gives guests, such as transit personnel, policymakers, board members, manufacturers, and consultants an inside look at the future of transportation. You'll hear from powerful keynotes, experience a products and service showcase that allows you to connect with partners and be able to network within the industry to broaden your career relationships.
NAB Show New York | Oct 16-17 | Jacob K. Javits Center, NYC
The National Association of Broadcasters Show offers a new outlook on media and technology to help attendees stay ahead of the field. In this constantly changing industry, you'll hear from media masters, entertainment elite and creative experts and see why it's so important to learn what lies ahead for the future. Don't miss out!
in-cosmetics North America | Oct 23-24 | Jacob K. Javits Center, NYC
Visit this show to see and experience the world's top personal care ingredient suppliers. If you're a formulator, R&D professional, or product specialist looking to collaborate, this is a great event to network! As personal care ingredients and creators come together, you'll be prepared to inspire the next wave of new products that your market is looking for.
PDN Photoplus International Conference + Expo | Oct 24-26 | Jacob K. Javits Center, NYC
Love photography? Looking to start your business or already a seasoned professional? This Expo is for everyone, as it dives into the creative vision of it all. Attendees can learn all about the most dynamic and new technology and techniques that can take their skills to the next level.
The Folio: Show | Oct 29 – 31 | Hilton Midtown in New York City
Looking to transform your publishing business? This show features over 100 publishing industry leaders, 35 solution partners, and 30 must-see sessions of breakthrough thinking and practical solutions to help transform your publishing business for success (all in two days).
BDNY - Boutique Design New York | Nov 10-11 | Jacob K. Javits Center, NYC
Join this leading event for hospitality design professionals for two days of engaging and productive experiences. This immersive environment allows for ease of doing business with over 8,000 interior designers, architects, purchasing agents, owners, and developers. Get your creative juices flowing with the chance to see inventive new furnishings, lighting, and textiles.
SMX - Search Marketing Expo East | Nov 13-14 | Jacob K. Javits Center, NYC
Are you hoping to better utilize SEO and SEM for your business? Join other marketers looking to get ahead in the game to learn actionable search marketing tactics to help you generate more traffic, get higher-quality leads, improve conversions and increase sales. There will be over 90 sessions covering all the topics you'll need to propel your business – a few include analytics, content, video, and mobile.
ISE East - Security Solutions | Nov 20-21 | Jacob K. Javits Center, NYC
Keep your assets secure and invest in a visit to ISC East, the Northeast's largest security trade show. You'll have the chance to meet over 300 leading security brands, giving you a great opportunity to find the perfect products and services to fit your company and client needs.
events, exhibit, upcoming trade shows, trade shows to visit, New York Trade Shows, fall trade shows